How much is a UK 2nd Class Stamp?
The current price of a second class stamp in the UK is 68p from 4th April 2022
| Type | Weight (up to & including) | 1st Class | 2nd Class |
| --- | --- | --- | --- |
| Letter | 100g | 95p | 68p |
| Large Letter | 100g | £1.45 | 1.05p |
Welcome to 2nd Class Stamps, the only website to give you the accurate, up to date price of sending a second class letter in the UK, as well as a table of all the historic rates since decimalisation.
Many of the other websites that appear in Google's search results simply don't have the right information; they are often out of date or in some cases, simply wrong. This site is different as we make sure that every time a change is made by Royal Mail we update the information and make it instantly available, so you can find what you are looking for without any fuss.
We also publish a wealth of other articles about second class stamps, as don't forget that since Royal Mail introduced Pricing in Proportion (PiP) in 2006, you have to know both how big your letter is as well as how much it weighs. The good news though is that most standard letters sent in the UK to a UK address will be fine with a simple second class stamp. These stamps are readily available in a wide variety of shops including Post Offices, Newsagents and Supermarkets.
Up to 3rd April 2022 the price is 66p for a standard letter and 96p for a large letter. These prices change, as we have noted above, on 4th April 2022.
This is the current 2nd class stamp for normal letters in the UK: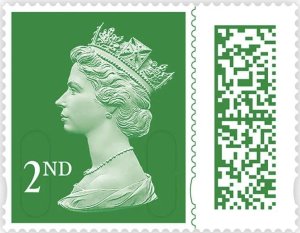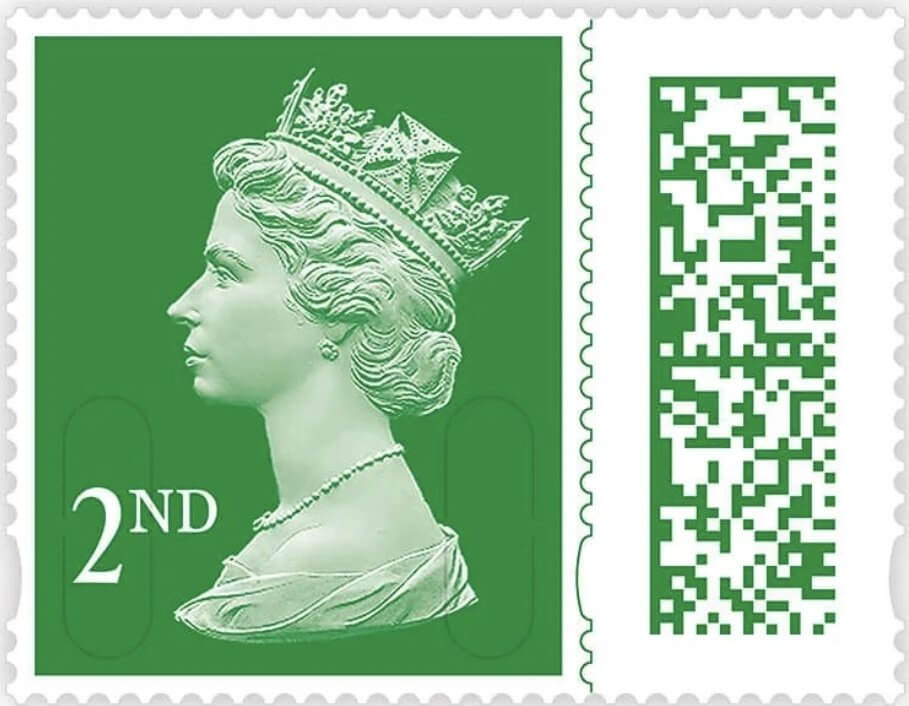 This stamp can be used for any UK letters being sent to a UK destination, that are under 24cm long, 16.5 cm wide or over 0.5cm thick, and less than 100g in weight. Above this, you will need a large letter stamp, and beware, some birthday and Christmas cards fall into this category.
This is the current 2nd class stamp for Large Letters in the UK: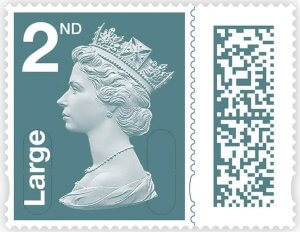 Large letter stamps are good for large letters up to 35.3cm long, 25cm wide and up to 2.5cm thick, but weighing no more than 750g
As of 1st February 2022, new second class stamps were introduced by Royal Mail and these are also valid for postage in the UK. See this blog post for the full details.